Details

Category: Academic Life
Below you will find everything you need to know about getting set up at MIC!
Useful ICT Information:
Student Academic Administration (SAA):
The Student Academic Administration Office is one of the key offices for students throughout their time at third level. They will assist you to access important information and guide you through important processes throughout the academic year such as module registration, Garda vetting, and examinations, to name but a few.
Student Academic Administration can help with the following;
Register for your modules
Student ID Cards
If you need a 'confirmation of registration letter' or have a Social Welfare form you need to be stamped by the College.
You can contact the team at This email address is being protected from spambots. You need JavaScript enabled to view it. and a member of the team will respond to your query as soon as possible.
For students at MIC Thurles, Paula Hourigan, Senior Academic Administrator, performs many of the functions listed above. You can contact Paula at This email address is being protected from spambots. You need JavaScript enabled to view it..
Garda Vetting:
All students (apart from Bachelor of Arts students) must be Garda vetted. You will find details on your Garda vetting application here.
Student ID Card:
Another important step in your enrolment process is your Student ID Card. Once you're a registered student at MIC, you will be able to upload your photo for your Student ID Card. Full information on how to get your Student ID Card will be sent to you via email.
Fees:
f you have queries about fees, please email the Fees Office team at This email address is being protected from spambots. You need JavaScript enabled to view it. and a member of the team will get back to you as soon as possible.
For more information on how to pay your fees, go to Fees, Charges & Grants.
Placement Office (B.A Students)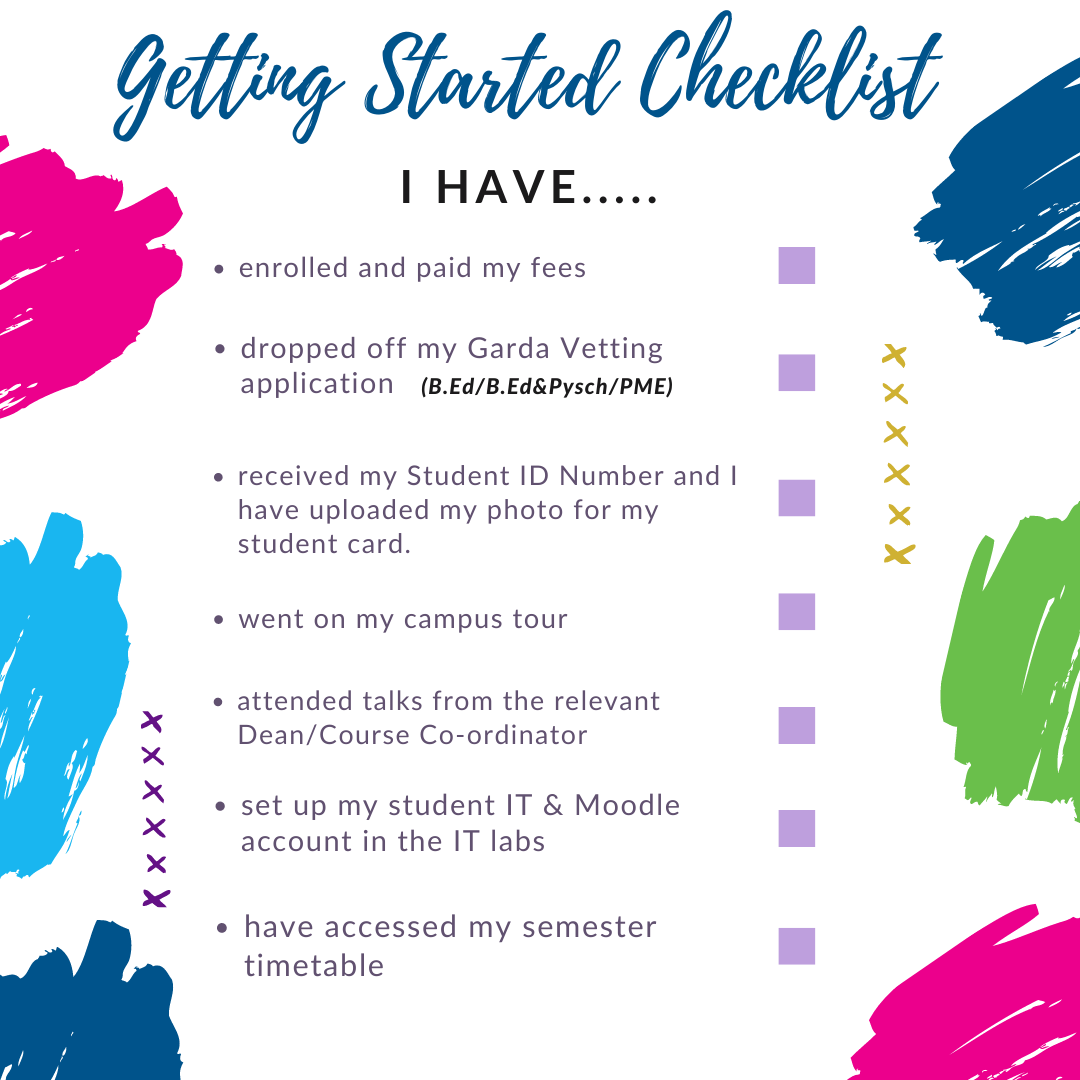 Details

Category: Academic Life
Plagiarism is the act of presenting another person's work as if it were your own. This can even happen accidentally if you have not referenced correctly.

MIC's guidelines give very clear instructions about what is considered plagiarism and you should make sure you understand how to reference your work properly. Dr. Paul O'Brien from the Academic Learning Centre (ALC) has provided some tips and resources on how you can avoid plagiarising in your assignments
Leave plenty of time
Do not leave your work until the last minute. Leaving time for thorough proofreading will allow you to spot any issues with referencing.
Reference your notes
When you are researching your topic, make sure you take down full details of your sources as you go along. If you're using direct quotations make a note of the page numbers too.
Use your own words
This helps you to engage more with the material. Don't worry that another author can 'say it better than you: your lecturers are interested in your ideas and opinions, and do not expect a perfect writing style. Your writing style comes with experience and practice.
Reference as you go
When you're writing your assignment, include the references as you go along. Remember to follow the preferred referencing system i.e., Harvard, APA, or footnotes.
Check your references
If you have used direct quotes, make sure you have used quotation marks. Make sure any long quotes are indented and have a citation. Double-check your references and bibliography.
Get help for free
The College offers free services to help you with your writing – the Academic Learning Centre – either in person or online – will read your work and check it for plagiarism. Usually a one-day turnaround. Email: This email address is being protected from spambots. You need JavaScript enabled to view it.
Details

Category: Academic Life
This email address is being protected from spambots. You need JavaScript enabled to view it.
Details

Category: Academic Life
This charter is an agreement between MISU and MIC which aims to outline the commitments, expectations, responsibilities and underpinning dialogue processes between the College and its students. The overarching objective of this pioneering new charter is to facilitate student success.
Aisling Cusack, the MISU President, is proud to have been involved in this process, saying "MISU is delighted to be co-signatories on the Learning Partnership and Dialogue Charter on behalf of the students of MIC. Over the last number of months, we have worked in partnership with the College on this important document".

Read here for the full charter.
Details

Category: Academic Life
Name
Email
Phone
Price Per Hour
Other Info
Béibhinn Byrne

This email address is being protected from spambots. You need JavaScript enabled to view it.

or This email address is being protected from spambots. You need JavaScript enabled to view it.

087-6610916

€20 (Individual)

Group rate: €15 per person

Can tutor in LCVP for Leaving Certificate.
Grace O'Connor
Can tutor in LCVP having received a distinction in the Leaving Cert.Current Mary I student. Available for online classes. Previous teaching experience. Currently working in education.