NOBODY PANIC, There is a Room Number for Everything! EVERYTHING!
The campus maps are available HERE.
Security
G4S provide security for St Patrick's Campus Thurles. Contact them on 086 780 5027.
Main Reception
Main reception is the first point of contact for inquiries in the Main Building and can be contacted on 0504 - 20530. If you have any questions or want information on how to contact a staff member.
For more information on the Main Building, click here.
There are many student supports based in the Main Building, more information on how to access them here.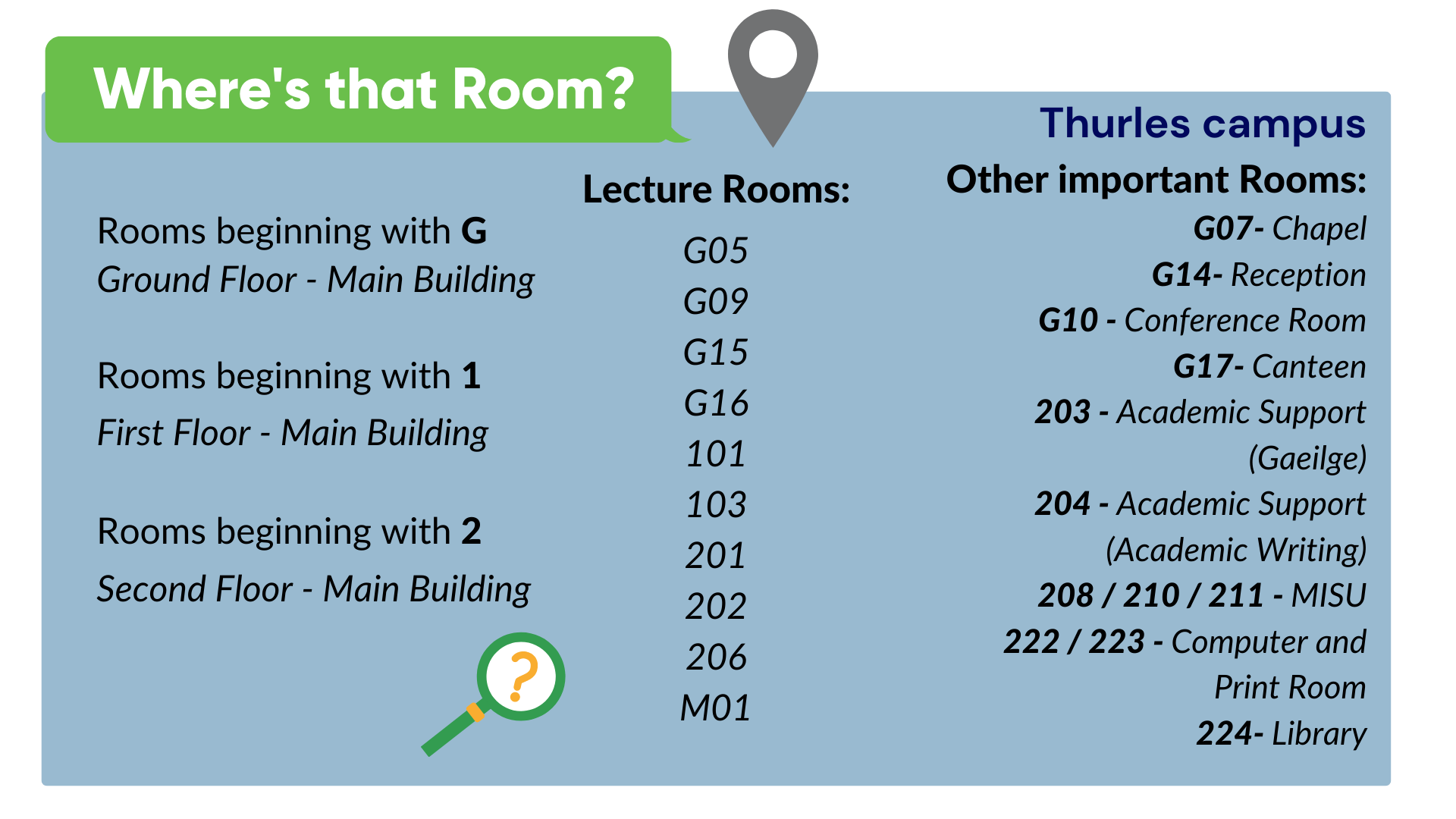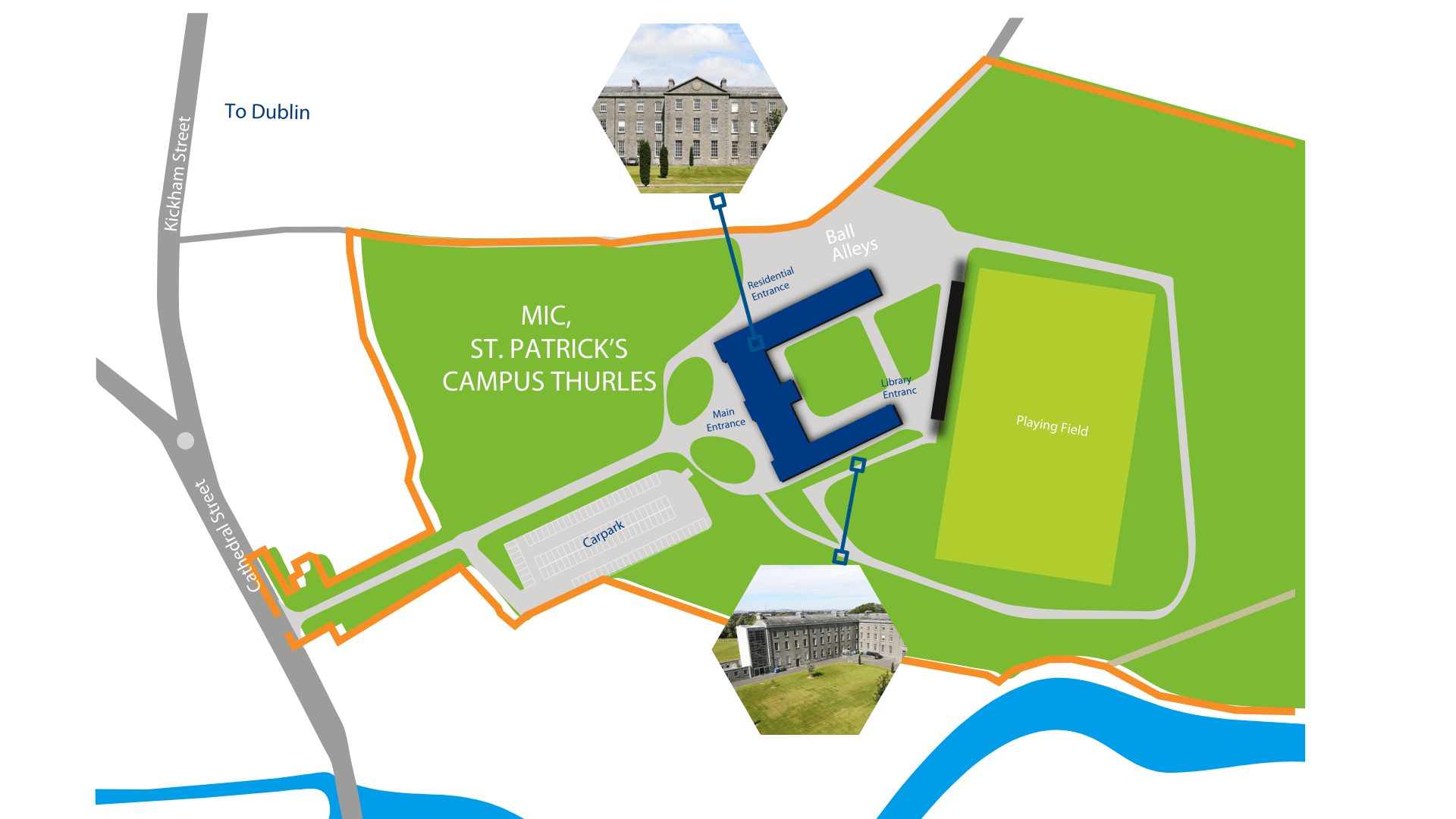 )