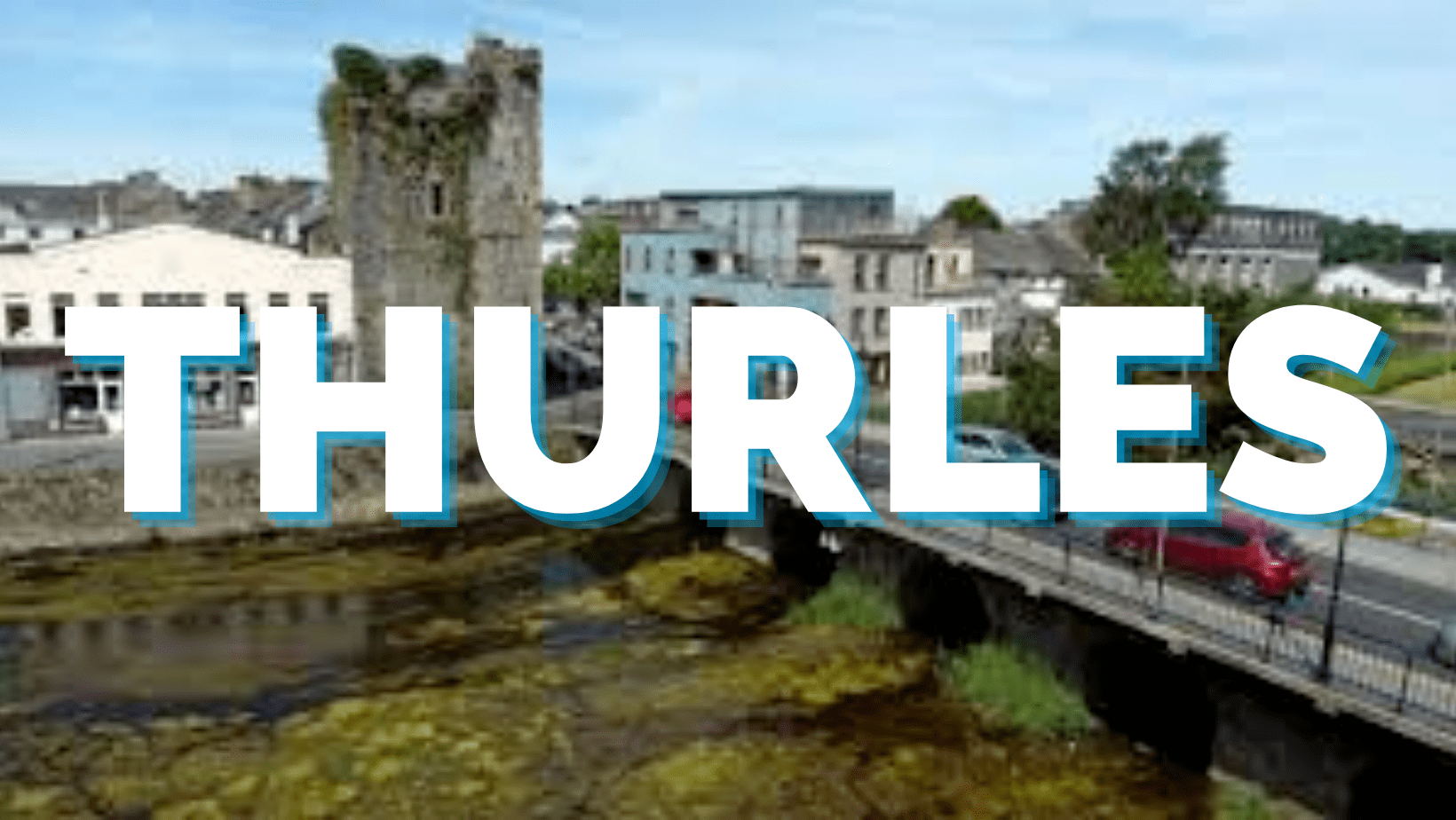 Welcome to Thurles! This town is steeped in history (the GAA was originally founded here) and with so much on offer to keep you busy, it is a great place to call home during your time as a student. From restaurants, pubs and clubs for nightlife and a variety of business, sports and leisure facilities to help you get away from your studies, this friendly and welcoming town will ensure you make the most of your time as an MIC student!
Where to find...
• Banks
Bank of Ireland and Ulster Bank are in Liberty Square, a 5 minute walk from campus.

• Bookshops
There is an Eason's bookshop in the Thurles Shopping Centre a short distance from campus (Slievenamon Road) as well as Bookworms in Parnell Street, which has tourist information, a café and even sells musical instruments!
• Cinema
IMC Six Screen Cinema is also in Thurles Shopping Centre.
• Citizens Information
Located in Croke Street, they can advise you on your rights from housing to workers' rights.
• Dentists
Local dentists include; Larry Burke, Cathedral Street (0504 21262), Liam Tuohy, The Mall (0504 21418), Cathal O'Donoghue, Liberty Square (0504 22028).
• Garda Station
Thurles Garda Station is on Slievenamon Rd, contact 0504 25100 for assistance.
• Hospitals
If you require urgent medical attention, the nearest hospitals are Clonmel, Accident & Emergency: 052 617 7000 (24 hour) and Nenagh, Accident & Emergency: 067 31491 (08.00-20.00)
• Leisure Centre
Thurles Leisure Centre is just next door to St Pat's campus and has a special deal for MIC students for gym and pool membership. Find more details in the Sports and Fitness section of Thurles Campus life.
• Library
The public library is located within The Source Arts Centre, a two-minute walk from campus.
• Pharmacy
There are a number of pharmacies close by, such as Lloyd's Pharmacy, Friar Street and Boots in Thurles Shopping Centre.
• Post Office
The nearest post office to campus is in Liberty Square.
• Printing
Stakelum Office Supplies in Parnell Street is the place to go for printing and binding off campus (0504 21888).
• Restaurants
There are a variety of restaurants and takeaways around the town to suit a student budget; restaurants include The Arch Bar & Restaurant, The County Bar and Ivan's Cafe @ Thurles Shopping Centre and the ol' reliable takeaways such as Supermacs, Subway and Apache Pizza.
• The Source Arts Centre
This amazing facility is only a stone's throw from campus with most productions offering student discounts. Special group rates are available if booking for more than 10 people, all you need to do is get in touch with them on 0504 90204, email This email address is being protected from spambots. You need JavaScript enabled to view it. or just pop into them.
• Train station
Located in the appropriately named Railway Road, Iarnród Éireann train services operate to locations around the country from here.
Visit www.thurles.ie to learn more about Thurles Town!