Details

Category: College Life
The Foundation Building or "the Old Building", which is at the front of the campus, is home to most of the professional services offices. There are also some classrooms on the upper floors.
You will find the following in the Foundation Building;
Most of the offices in the Foundation building are operating online or remotely, please see here for more information.
Canteen/an Bhialann:
The Canteen is currently closed due to Covid-19 restrictions and most teaching and learning taking place online.

Computer Labs
These are located in rooms G33-G36. Quiet room is located in G36
Opening Hours: please contact This email address is being protected from spambots. You need JavaScript enabled to view it. as these will vary due to Covid-19 restrictions.

Main Reception
The ladies who are on reception will point you in the right direction, if you need any assistance with locating an office or a classroom.
You can post letters from the main reception! The post is collected at 4pm each evening from Monday to Friday and you can purchase stamps in an Siopa (TARA Building)
Numbers to know in the Foundation Building:
Main Reception: 061 – 204997
Security: 061-204982 or 087-6594341
Details

Category: College Life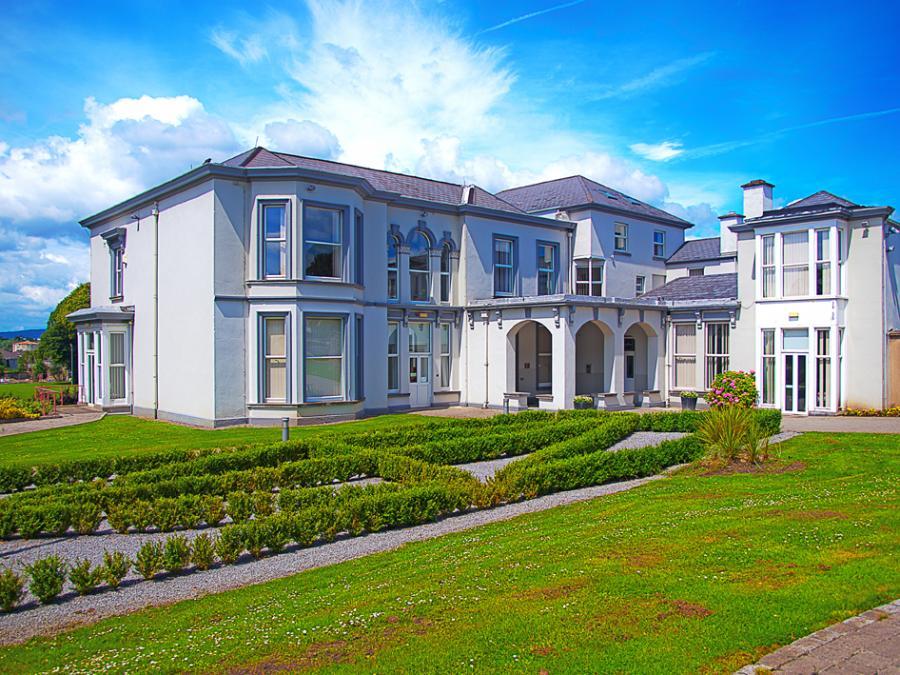 This is the white building tucked away in the corner of the campus behind the TARA Building. Some of your tutorials will probably take place here during the year. Summerville classrooms can be identified on your timetable by the letters S or SG. Summerville House is also home to the MIC Corporate Communications Department and a few staff offices.
Details

Category: College Life


Tailteann is the place for all students who want to participate in fitness and exercise. Facilities include a basketball court, gym and numerous pitches located around the premises.
What's on offer to keep me fit?
Indoor Facilities:
Weights Room
IBA Approved Basketball Court
Table Tennis Facilities
2 Indoor Soccer Courts
2 Teaching Gyms/Dance Studios
3 Volleyball Courts
6 Badminton Courts
Outdoor Facilities:
GAA pitch
Training Pitch
Astroturf Tennis Court
460 metre Astroturf Running Track
Some facilties are unavailable this semester due to COVID-19 - students are advised to contact Tailteann for further info.
Contact:
Tailteann reception – This email address is being protected from spambots. You need JavaScript enabled to view it.
Sports Officer – Ciara Cregan This email address is being protected from spambots. You need JavaScript enabled to view it.
GAA Officer – Joe Redington This email address is being protected from spambots. You need JavaScript enabled to view it.
Details

Category: College Life
Due to Covid-19 and Level 5 restrictions, the Library is operating a Click and Collect service.

See here

for the latest up-to-date information.

The Library

Library opening hours will be subject to change during the Academic Year due to Covid-19, please see
https://mic-ie.libcal.com/hours/ for up to date opening hours.
Valid Student I.D. cards are needed to scan in and out of the library.
Books you need to reference for assignments

General interest books

Children's books (useful for planning lessons)

TP section (resources for all subject areas)

Audio Visual (AV) Materials section where you can take out CDs, DVDs, TV series etc.
In order to access the library or borrow books you need a valid college ID card.
All information regarding amounts of books that can be borrowed can be found on www.mic.ul.ie/library. Information on books available can also be found on this website.
Accessing Off-Campus
If you are a registered student or staff member, it is possible to access all online information resources from home. When you click on a link to a Database or an E-Journal, a window will pop up prompting you for a user name and password, please log in using your MIC username and password.
Online Resources Available

• Ebooks and EJournals Articles can be found through the Library's Search All search box and E-Journals can be found on the A-Z of Journals Page – type the title of the journal in the search box
• Our Library Subject Guides can be found on the Library Webpage and give information on finding resources for a subject area. These 2 are particularly helpful:
• How to use Library Services
This guide covers basic library services from borrowing rules to physical and electronic resources and how to get more support.

How to Contact:

Currently library staff are available to answer online queries. All user queries should be emailed to This email address is being protected from spambots. You need JavaScript enabled to view it. or sent through the Ask A Question link on our webpage.
Did you know?
Students taking Education as a subject can also borrow 10 Primary School Textbooks from the Limerick Campus for 1 day.
Other students can borrow 5 Primary School Textbooks for 1 day.
All students can borrow in both MIC Limerick and MIC Thurles
Periodicals, Theses and Reference books (blue dots on spine) cannot be borrowed.
There is also a reciprocal borrowing arrangement with UL library
Have you got further questions about the Limerick campus library? Contact them on 061-204370 or email This email address is being protected from spambots. You need JavaScript enabled to view it.