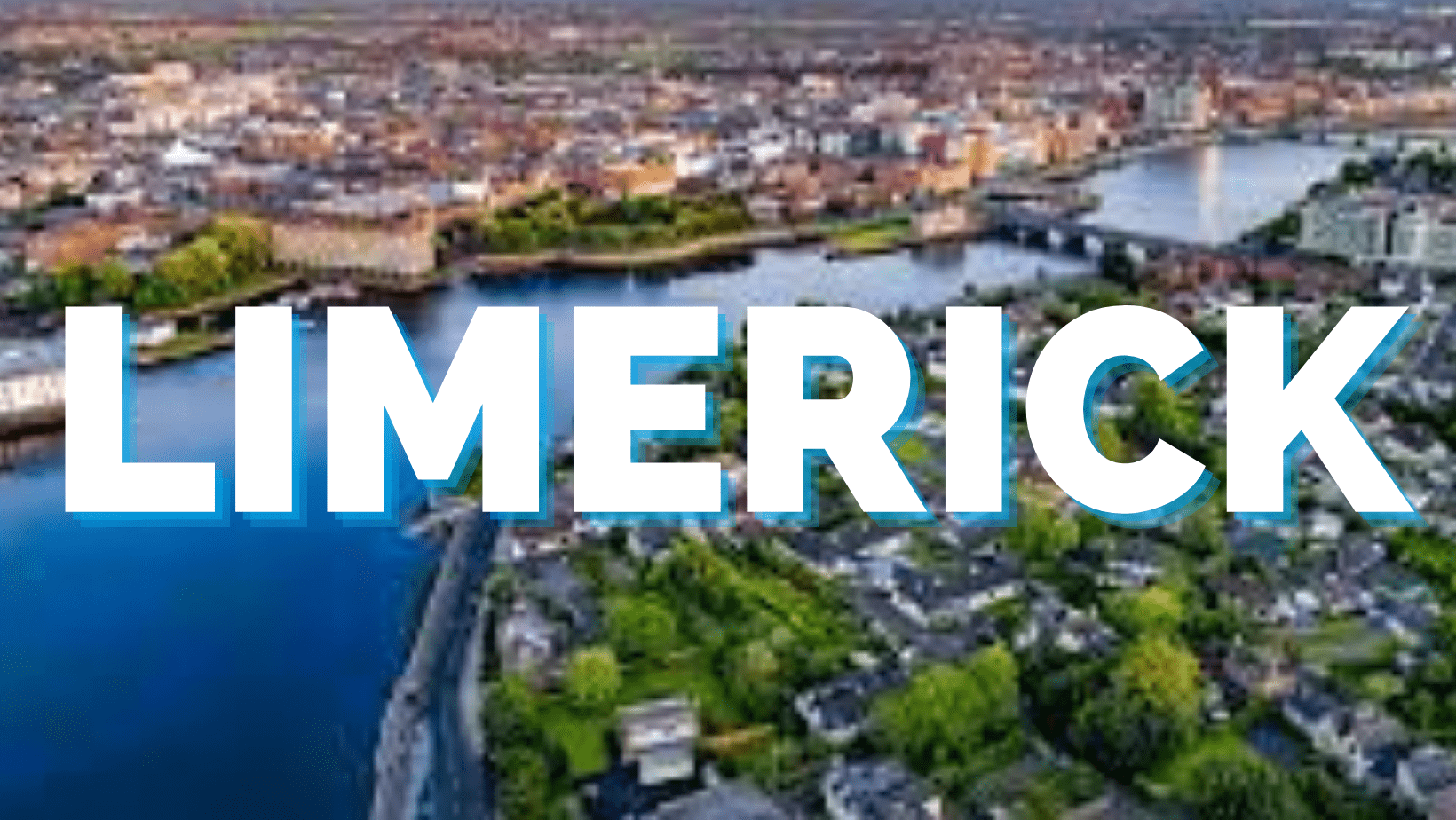 Welcome to Limerick! The people here are friendly, the food is great, the nightlife is unrivaled and above all, there are lots of great things to do in your new "home" town.
For those of you who don't know, Limerick is Ireland's third-largest city with an urban population of close to 100,000. During term time roughly 20,000 students bring added life to the city and its surroundings. You will realise this once you see the sheer volume of people in the town on an average Monday or Thursday night. Hopefully, our guide to Limerick will help to give you a better idea of what's on offer in the wonderful Treaty City.
Keep up to date on the latest events happening in the city at www. limerick.ie
Where to Find...

• Banks
All the main banks are located on O'Connell Street in the city. (AIB, Bank of Ireland, Permanent TSB)
• Book shops
O'Mahony's bookshop on O'Connell Street is great for stocking college textbooks and there is also an Eason's just down the road.
• Bus Station/Train Station
Located on Parnell Street, you can't miss it and it is a stone's throw from City Campus.
• Citizens Information
Located on Catherine Street, they will help you with advice from housing rights to workers' rights.
• Computer Repairs
Copy That in Kyle House on Henry Street (opposite the Henry Street garage) is open until 9 pm every night and will repair, upgrade and remove viruses from your laptops for a reasonable price.
• Garage
The nearest to Mary I is Henry Street Motors (061-411650).
• Garda Station
Henry Street Garda Station (061-212400) is the main one in town; Roxboro Garda Station also serves our area (061-214340). The Community Guard is available to Mary I students and MISU will happily organise an appointment for you should you require it.
• Library
The city Library is located in the Granary Building on Michael Street (take a right at the very end of O'Connell Street.) Limerick County Council Library can be found in Dooradoyle, next to the Crescent Shopping Centre.
• Pharmacy
Ashdown Pharmacy is the closest pharmacy to the college and operates special deals for Mary I students. You will find them across the road from the Tailteann building in the Ashdown Centre. O Sullivan's Pharmacy is located on O Connell Avenue they open Mon – Fri 8.30 am – 6.30 pm and 9.30 am – 5.30 pm Saturdays. Their branch on Sarsfield Street opens until 11 pm every night.
• Opticians
Specsavers in the Crescent Shopping Centre (061-302120) and on Cruises Street (061-312811) in town.
• Post Office
If you are just looking to post a letter, stamps are available in An Siopa and the post box is located in the college's main reception. There is a post office located down the road from the College on Henry Street (across from Subway). The GPO is on Lower Cecil Street in the city centre for all your other An Post needs.
• Printing
Printing is now available through our online store. Once complete, email This email address is being protected from spambots. You need JavaScript enabled to view it., quoting your order number, with an attached PDF copy of your document, and we'll look after the rest. Choose to collect your printing or have it delivered to your door. Simply choose your option and process the order. Outside of office hours or over the weekend, Copy That! on Henry Street is ideal if you need to get something printed. They offer good student rates.
• Restaurants
There are a variety of restaurants and takeaways around the town to suit a student budget; Dolans, Marco Polo, Milanos in the Crescent, Green Yard, Lana, Jasmine Palace and the Peony Court, Coqbull, Texas Steakout as well as all the ol' reliable takeaways Supermacs, Dominos Pizza, Four Star Pizza and much more.
• Tax Office
Their address is River House, Charlottes Quay (across the road from The Locke Bar) (061-212700).
• Taxi
We use Swift Taxi here at the Students' Union. You can contact them on either 061-313131 or 061-414141. We also recommend that you download the "Free Now" app as their location-based pickup service is very handy.
• Limerick City Buses
The nearest bus stop is on O' Connell Avenue. To get there just head straight through the John Henry Newman campus onto O Connell Avenue. You can take a look at the Limerick Route Map, this will help you to gain knowledge of the different timetables of the Bus Éireann City buses.
Visit the Bus Éireann Expressway website to view intercity routes and to book your tickets.
Visit the official Bus Éireann website to book your trip and view timetables.
• Private Bus Companies
Visit www.limerick.ie for more information on Limerick!
*Please be advised that many of the business/services listed will be operating in compliance with Public Health Advice and opening hours and capacity may be affected.